https://www.buzzfeednews.com/article/jtes/one-year-later-this-is-what-the-man-who-had-his-face-eaten-l
Nearly a year ago, 65-year-old homeless man Ronald Poppo was brutally attacked by 31-year-old Rudy Eugene on the MacArthur Causeway in Miami. Video footage would later show a nearly naked Eugene chewing on Poppo's face, ripping off his flesh and gouging out his eyes.
Eugene was shot and killed by police. Poppo was blinded, his face severely disfigured. He's still receiving care today from Florida's Jackson Health System, which published an album of new photos of Poppo on Tuesday.
From the hospital's Facebook page:
On May 26, 2012, Ronald Poppo was brought to Ryder Trauma Center at Jackson Memorial Hospital after being attacked on the MacArthur Causeway. He spent nearly a month at Ryder, recovering from severe facial injuries, before being moved to Jackson Memorial Perdue Medical Center, a long-term care facility in Cutler Bay. Mr. Poppo, who is blind, remains at Perdue, where he is living happily and adjusting to his new life. In the past year, he has gained more than 50 pounds. He continues to work with an occupational therapist, who taught him how to dress himself, feed himself, shower and shave. He also was given a guitar, which he practices playing daily. He continues to see doctors at the University of Miami/Jackson Memorial Medical Center to treat his facial injuries.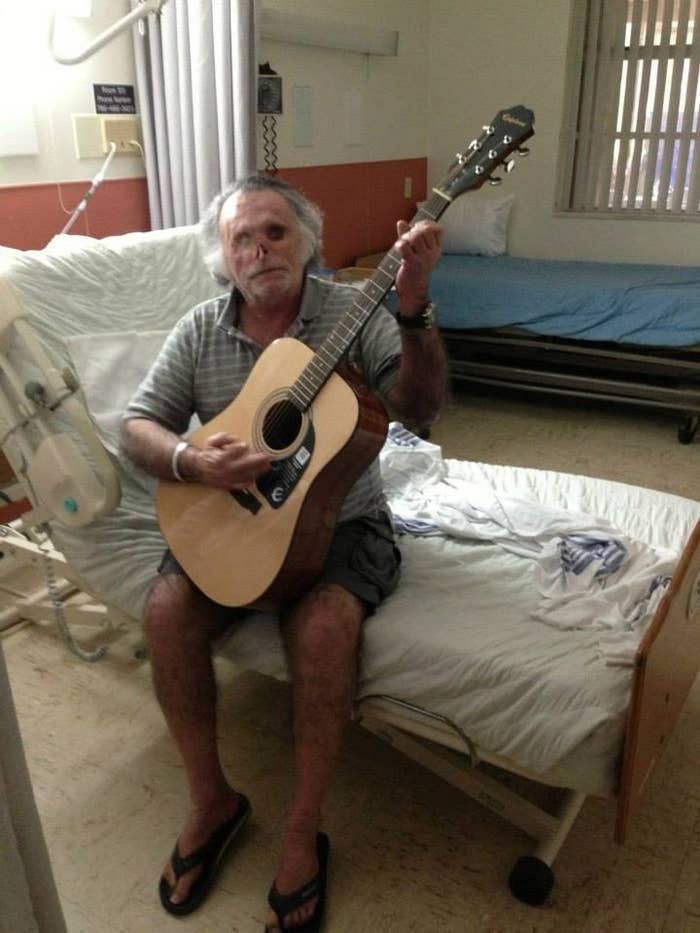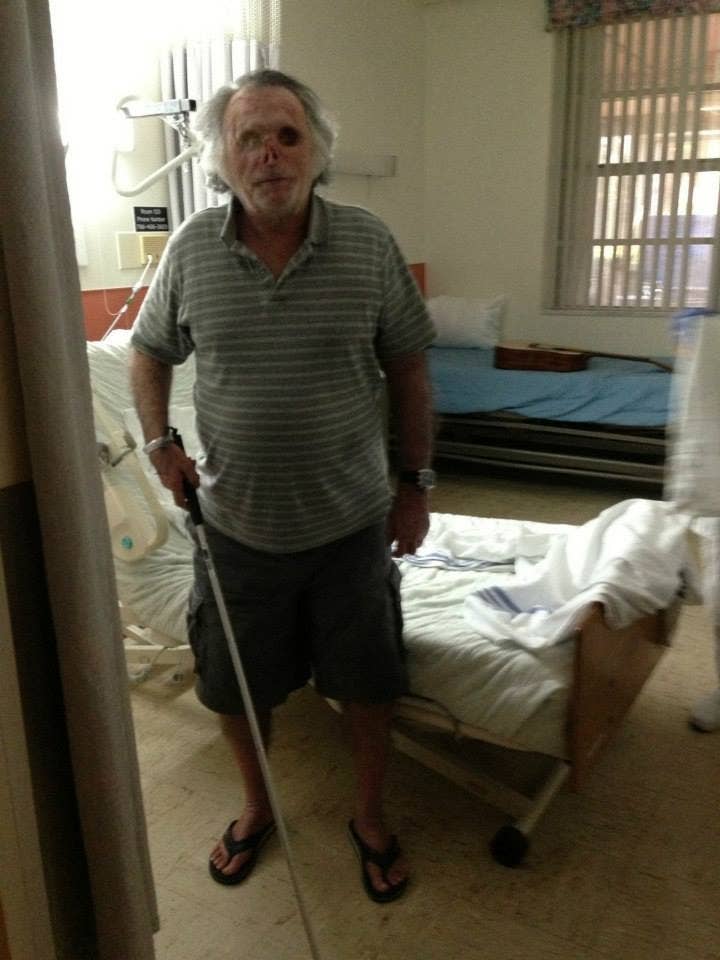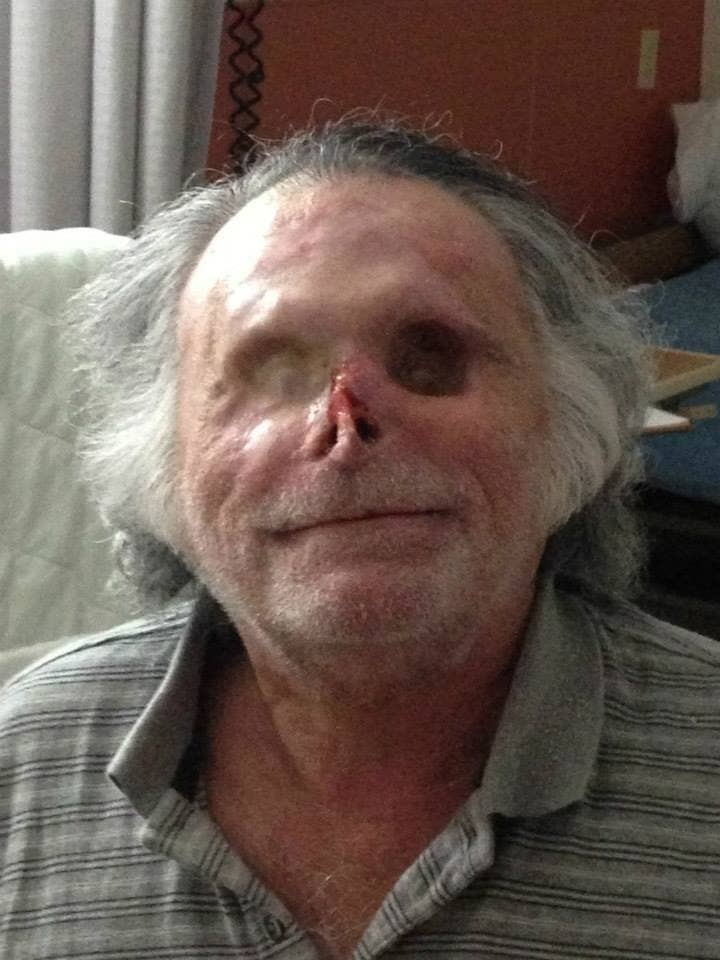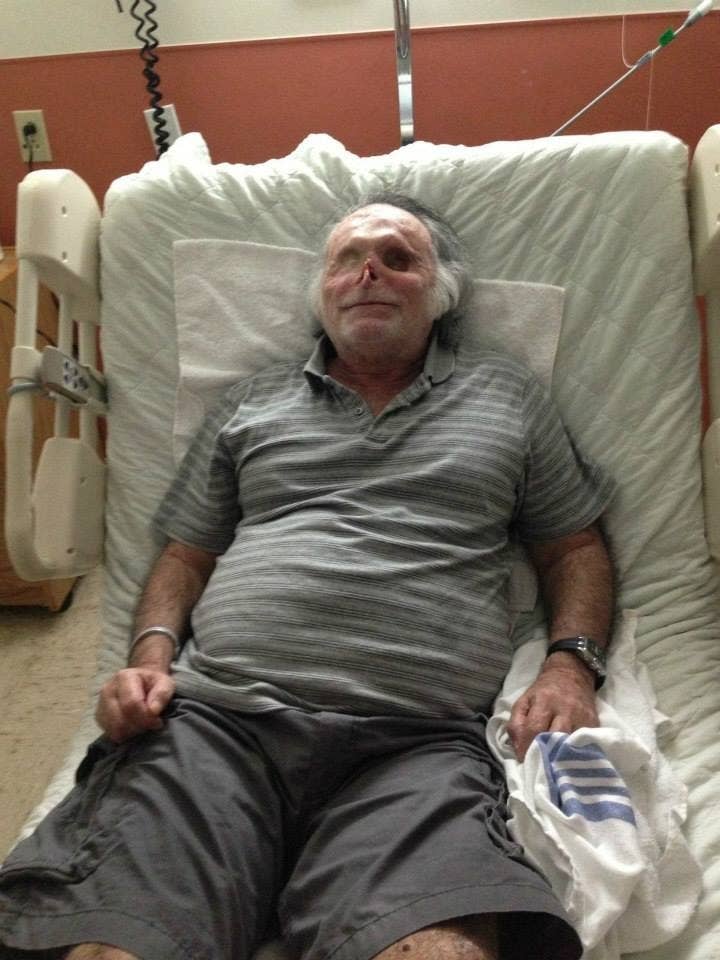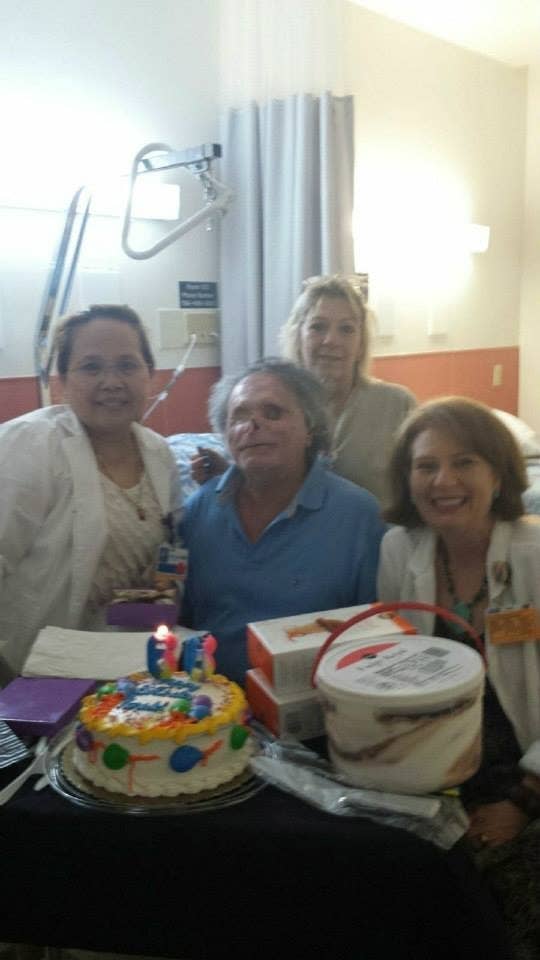 ADVERTISEMENT
Poppo also recorded a video thanking "the outpouring of people in the community. I will always be grateful for them."
https://www.youtube.com/embed/byVewbZYqhA?autoplay=0&cc_load_policy=0&controls=1&disablekb=0&enablejsapi=1&fs=1&hl=en&iv_load_policy=1&loop=0&playsinline=0&start=0&modestbranding=0&showinfo=0&embed_config=%7B%22adsConfig%22%3A%7B%22nonPersonalizedAd%22%3Afalse%7D%7D&origin=https%3A%2F%2Fwww.buzzfeednews.com&widgetid=1Via Facebook: JacksonHealth