https://www.rt.com/usa/443903-wildfire-toxic-nuclear-site/?fbclid=IwAR2BxHqzIXDK5GL4o_qoJmD1dkujC-WjSlGcKmzj8CnD4bQLgK8l-7vl5dc
EXCERPT:
California wildfire rips through nuclear waste site, fueling airborne toxin risk concerns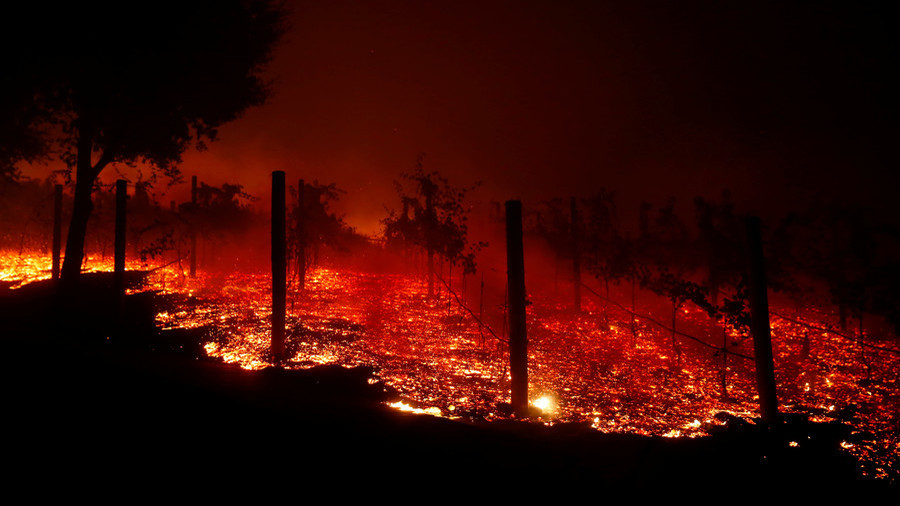 The Woolsey fire that engulfed over 90,000 acres in California last weekend may have spread toxic and radioactive substances from a Superfund site, according to activists who believe authorities might be downplaying the risks.
The fire passed through the Santa Susana Field Lab (SSFL), a federal Superfund site in the Simi Hills that was the site of the worst nuclear meltdown in US history in 1959. While the California Department of Toxic Substances Control said there was no reason to be concerned of "any risks other than those normally present in a wildfire situation," locals aren't so sure, pointing out that the agency has dragged its feet in cleaning up toxic sites and accusing it of a possible cover-up.